The documents handed over to Parliament by Brexit Secretary David Davis last month are "underwhelming" and do not amount to an assessment of the likely impact on the UK economy of withdrawal from the EU, a senior peer has said.
Lord Jay of Ewelme, the acting chair of the House of Lords EU Committee and former senior civil servant, said that he would have expected a "proper" impact assessment to be conducted to inform the Government of the likely effect of Brexit on different sectors of industry.
There were calls from opposition MPs for Mr Davis to be sacked after he admitted to the Commons Exiting the EU Committee on Wednesday that his department had carried out no formal impact assessments for the Government's Brexit plans.
But Mr Davis appeared to have dodged threats of an investigation for alleged contempt of Parliament, after the committee ruled that he had adequately fulfilled the terms of a Commons motion requiring him to hand over 58 sectoral impact assessments believed to have been drawn up by the Department for Exiting the EU.
The committee split on party lines, with 10 Conservatives and one Democratic Unionist agreeing that Mr Davis had complied with Parliament's requirements by handing over 850 pages of analysis of sectors of the UK economy, given that no impact assessments of the kind described in the motion existed.
Eight opposition MPs voted that the Brexit Secretary had not complied with the motion.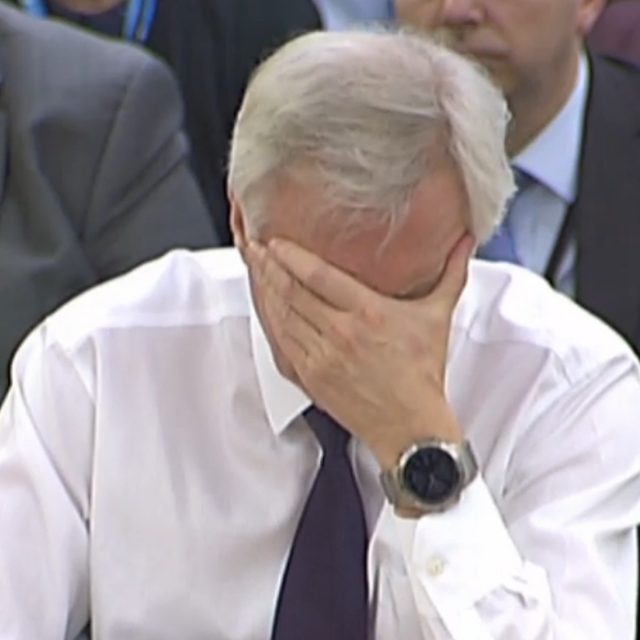 The 850-page cache of documents, handed to cross-party committees in the Commons and Lords but not yet published, are understood to describe existing conditions in various sectors of the economy, but not to forecast how they will be affected by Brexit.
Lord Jay told BBC Radio 4's Today programme that his committee was "going through them pretty systematically now".
"They are quite interesting but they are pretty underwhelming," said Lord Jay.
"They don't really include an impact assessment, as far as I can tell.
"I would have thought there would have been a proper impact assessment, a proper assessment of what the impact of leaving the EU is going to be on different sectors of the economy.
"What we've got is interesting, and there's a lot of good information there, but I can't really say it's a real impact assessment. It's a fairly underwhelming report."
Transport Secretary Chris Grayling said there had been a "misunderstanding" about the nature of the work being done within Government.
"We have done extensive work on the impact of European law on different sectors of the UK economy," Mr Grayling told BBC Radio 4's Today programme.
"We have done it in my department on the different areas of transport, other departments have done the same, and there are 800 pages of analysis that have been prepared and supplied to the Brexit Committee.
"What we haven't done is rework all the arguments from the referendum campaign all over again.
"There are people who believe we are doing the wrong thing… who want us to produce detailed analyses saying 'in this scenario, this situation will occur to this business'.
"The truth is that we have to approach the negotiations right now in the best possible way for Britain and the work we are doing is to prepare the UK for these negotiations, to understand all the areas affected by EU law."